Walk this way
Many of you will be looking to replace your shoes when the season gets underway and when that time comes, pop your head in-store as we have a fantastic selection of new styles available soon, including these gems from Under Armour...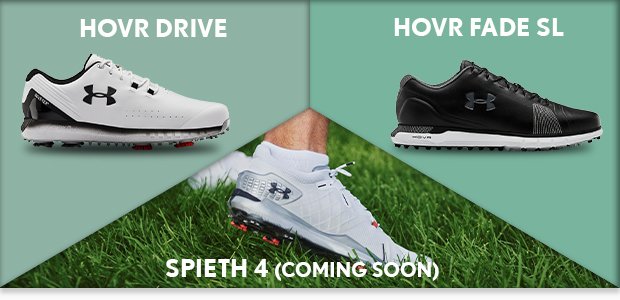 Available soon
Under Armour's 2020 footwear collection
HOVR is the main talking point across the majority of Under Armour's shoes this year, which delivers fantastic cushioning and comfort on every step of your round.
You'll also see the next generation of the Spieth shoe - Spieth 4 - which has been designed alongside the multiple major winner. If you like what you see above, reserve your pair via the button below.
Back to Articles
Duddingston Members Area
The latest news from Duddingston Golf Club, Read more.......
Job Opportunity
We are currently accepting positions for the role of Head of Junior Development / Senior Professional to join the team here. Read more.......