Winter Improvement Package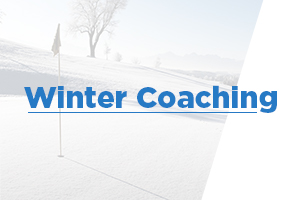 One thing I am passionate about is seeing my Members enjoying their Golf and I know that the best way I can influence that is by Improving their game. With Winter fast approaching I have put together a fantastic Winter Improvement Package which incorporates both Instruction and Controlled Practice Sessions utilizing our State-Of-The-Art Indoor SW:ING Studio & Simulator.
- 3x 30 Minute Lesson
- 3x 30 Minute Private Practice
Normal Value = £150
OFFER PRICE = £120
T's&C's
- Can be used as 6 sperate 30 Minute Sessions or 3 sperate 60 Minute Sessions (Lesson & Practice)
- 1 Off Payment not Pay As You Go
- All Sessions MUST be used by March 31st - Non Refundable
- Midweek Evening times are available
- Package cannot be Shared or Sessions Transferred
- 2 Sessions can be 'Traded' in exchange for a 60 Minute 'Social Simulator' Course Play Session (Up to 4 People)
Click here to request your package.