SW:ING Studio
I`d love to see you all kick on with your Golf next and here's what we offer to allow you to do just that:

First Class Instruction
It`s not just the 25 Years of Coaching experience I`ve gained over my career Teaching Golfers of all ages, abilities and agilities. It`s not just the fantastically accurate Technology we use to monitor and measure your Ball & Swing Data, and it`s not just the personal interest, effort and care we put into ensuring our Members enjoy their Golf as much as possible.
It`s also not just that we can help with performance on the Course you play and relate all your instruction to where you golf - Instead it as a dedicate combination of all of these factors. Meaning we are the only people fully committed to your Game.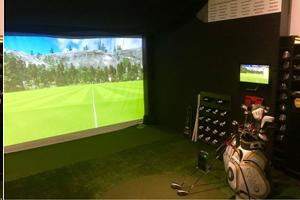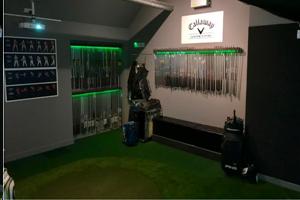 Expert Club Fitting
Similarly to our Instruction offering, having the Knowledge, Experience & Facilities is huge. But we add to that an element that not many other Green Grass outlets can, and certainly one that Off Course Stores and the Internet most definitely can`t.
Every piece of equipment you need in your Bag needs to be Fitted and Road Tested. Every piece of Equipment in or Store & Studio is there to be Fitted & Road Tested before any commitment to purchase is made. As a consequence, we are under no pressure to sell these Clubs. So unless we can prove it will enhance your game over the equipment you already have, then we simply won`t!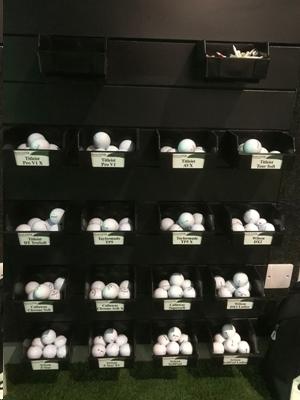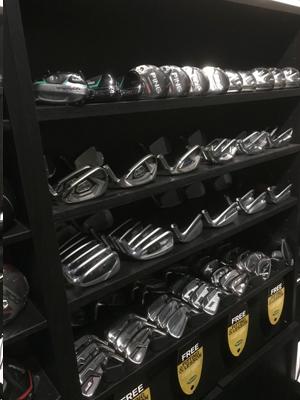 Our Fitted Drivers you can trial on the Course YOU play! Our Wedges are there to get dirty and sandy (but not to improve your Lie like Patrick!) on YOUR Practice Area or Course! And our Putters are there to be trialled on the Greens YOU Putt on.

Simulator Fun

The SW:ING Studio is obviously there to help me deliver a high calibre of Instruction and Club Fitting (in any daylight and any weather), but it is also a facility that is there to create a fun and social environment. Why not take advantage of the warm comfortable surroundings of our Simulator and bring some friends (MAX 4 Players) for a virtual Game!?

Click here if you would like to book one of these services.