Duddingston Members Area
The latest news from Duddingston Golf Club, Read more.......
Cappro Cup Standings
The latest standings in the qualification for the Cappro Cup. Read more.......
Wilson Staff Infinite Putters
view other products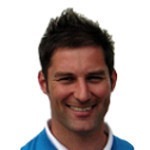 Featuring counterbalanced technology, this range will help you to generate a more controlled and consistent putting stroke, while we think the milled faces promote excellent roll and feel.
Each of these six putters features counterbalanced technology that makes their heavier heads less likely to twist offline, which makes them very stable to use.
Key features and benefits:

Counterbalanced design with heavier head and thick grip to increase stability
Double milled face delivers consistent roll and great feel
Four blades and four mallets in the range
Black PVD glare-reducing finish
Three white alignment lines to frame the ball
Have you ever had a putter fitting? Many golfers haven't, but during one we can analyse your stroke and fit you in to something that will make a real difference to your putting stats.