Duddingston Members Area
The latest news from Duddingston Golf Club, Read more.......
Job Opportunity
We are currently accepting positions for the role of Head of Junior Development / Senior Professional to join the team here. Read more.......
Lynx Black Cat Fairway Woods (2019)

view other products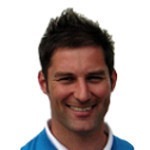 This fairway has a sole weight you can flip to customise your flight, which is handy when going between firm summer and soft winter fairways.
Between its changeable sole weight and adjustable hosel, this Black Cat fairway is very easy to adapt to your game, which is uncommon at such a good price point.
Features and benefits:
Sole weight can be flipped to prioritise forgiveness or low spin
Having High Weight (HW) nearer face reduces spin for lower flight
Having Low Weight (LW) nearer face increases forgiveness
Cup-face design generates faster ball speeds and reduces spin
Effective Energy Transfer technology delivers bigger sweetspot
Hosel adjustability from 13-17° helps you perfect your gapping
The Black Cat offers incredible performance and needs to be tried out for yourself. Come down to the shop to give it a go.